Managing risk with accurate data
Background
Wentworth Community Housing Limited is a community based, not-for-profit organisation that provides affordable rental housing and other assistance to eligible people on low to moderate incomes. Wentworth manages almost 2,200 properties across New South Wales, Australia, and the portfolio covers a range of property types, ages, and condition grades.
Wentworth is a Tier 1 registered community-housing provider (CHP) with the National Regulatory System for Community Housing and has been awarded a three-year accreditation status against the National Community Housing Standards. To maintain Tier 1 CHP status, Wentworth must deliver the highest level of performance requirements and regulatory engagement. At the same time, Tier 1 providers such as Wentworth face a higher level of risk due to their large scale of operations and on-going developments.
The goal
The primary goal for Wentworth was to understand its property portfolio at a detailed level to accurately project budgetary requirements. This included:
Understanding the current condition of portfolio in comparison to property benchmark standards.
Gaining amenity and compliance information of the properties.
Identifying on-going maintenance requirements of the portfolio.
Understanding deferred works and how this can be managed in future.
Justifying the maintenance budget requirements in the current financial reporting period.
Identifying and prioritising safety hazards as well as major functional issues.
Reporting on property and portfolio-level work programme requirements.
Satisfying the compliance needs of maintaining Tier 1 CHP status was another key goal for Wentworth.

The challenges
Wentworth recognised the following challenges:
Limited internal staff availability to conduct condition assessments.
Limited technical knowledge on the condition and compliance of the housing stock to benchmarked standards.
Lack of quality information to produce reliable works programmes.
Lack of a mobile tool for efficient on-site data collection.
Collecting and analysing the data was time consuming and tedious.
Gaining property access from tenants was also time consuming.
Our solution
SPM Assets undertook detailed property assessment surveys on Wentworth's property portfolio. This was done in such a way to ensure that Wentworth could attain the various goals it had identified, while at the same time addressing the challenges the organisation had previously faced:
A proven QA process was utilised and an experienced team liaised with tenants regarding property access.
The inspection process was efficient, with 690 properties assessed within two months.
SPM Assets' experienced inspection team followed NAMS Practice Note #3 methodology to provide consistent, reliable, and high-quality data.
SPM Assets' Mobile data collection tool allowed the inspection data (condition, maintenance items, and compliance) to be uploaded directly to a central database, which included photos and notes on any defects. The outcomes of phone calls to tenants were logged in order to provide transparency in terms of safety, compliance, and tenancy issues.
Wentworth staff were trained how to use the SPM Assets Mobile application, and the on-site assessment methodology so they would be able to complete future data maintenance, analytics, and reporting.
SPM Assets software delivered a simple solution to the data collection challenge, and created condition profiles and summary reports at both the property and portfolio level. Customised reporting was created for easier property benchmarking.
Works programmes were identified for maintenance, renewals, and non-compliance issues.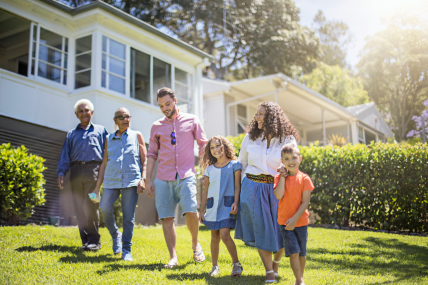 ---
"SPM Assets has provided what many systems claim to be able to do, at a level far more advanced and integrated to the community housing sector, and I'm quite certain more broadly to the overall asset management industry. The ease and flexibility of designing and implementing a structure that suits our business was something Wentworth placed as a high priority and we found that to be well executed with SPM Assets. Wentworth strongly believes the level of information we are now able to capture and analyse will greatly inform and enhance the way in which we manage our maintenance liability in the future."
- Dragan Velkovski, Wentworth Community Housing
---
The benefits
Wentworth now has the ability to easily analyse the portfolio and gain insights around how the portfolio is situated in terms of condition and compliance with Tier 1 CHP status. And with staff trained and empowered to collect and analyse future data, Wentworth has full ownership of its condition assessment process.
Most importantly, Wentworth is now in a strong position to manage its risks, identify future maintenance needs, and plan its budgetary requirements. It can create works programmes as far into the future as needed in a way that balances planned maintenance with urgent repairs – and within budget.
---
Next steps
Wentworth is eager to continue the journey of mapping the full extent of its portfolio and to begin designing a strategic asset management plan to support delivery of findings. Through this, Wentworth aims to ultimately provide a higher quality asset to its clients whilst balancing budgetary commitments for years to come.
Other Asset management case studies
These asset management case studies highlight how we work with our customers to benefit them: