Graham Hill considers how social housing providers can position themselves to attract investment in existing and new developments, and looks at the challenges they face.
Has there been a more exciting time for social housing in Australia? Or a more challenging one?
New models for investing in affordable housing are emerging, but housing providers' ability to exploit these opportunities are constrained. Investment cases are constructed on a foundation of quality information, and for too many organisations, that foundation is weak.
The need for social housing in Australia continues to be compelling. Why?
Real house prices are rising faster than income levels
A majority of private renters are in the bottom 40% of income earners
Rental costs have risen at twice the rate of wages in the last decade
Social housing waiting lists have surpassed 215,000.

[1]
The broader return on investment in social housing is without question. Not just the obvious social benefit to people in need, but a real fiscal return. An interesting 2018 study of social housing outcomes in New Zealand demonstrated that:
A measurable benefit of social housing included a 25% reduction in time spent in jail
Children spent 6% longer in school
Families experienced a 4% better access to support
'Softer' ROI data was also apparent from the study, with respondents rating their life satisfaction as higher, and feeling less lonely or isolated, after going into social housing.[2]
New investment models
Strong government and private sector interest in addressing the housing issue is leading to greater focus on new and existing investment approaches.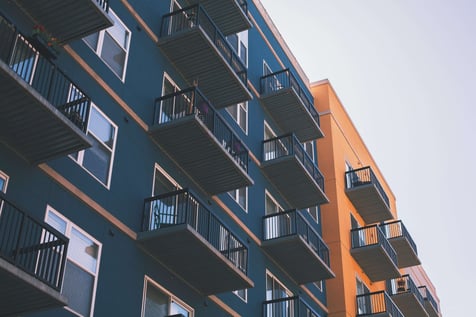 ''At present, the (Community Housing Provider) sector is very fragmented, with 241 registered CHPs across Australia. For the CHP sector to achieve the scale necessary to help overcome the shortage of stock, it needs to attract institutional capital.''[3]
That interest is starting to emerge. Super funds have 'patient capital' strategies that value steady cash flows from rental revenue over time. For example, in Victoria and NSW, First State Super has recently invested $200 million in worker housing.[4] With the project being entirely self-funded, no government funding is required.
Australian banks are also getting serious about the sector. Late last year the NAB committed $2 billion to affordable housing providers in the form of loans and banking services, with spokesperson David Gall saying:
"This is a significant social issue – and we're determined to help by funding more affordable and specialist homes and improving the capacity and financial maturity of the sector so that it can attract more investment.''[5]
At the same time, the establishment of the National Housing and Finance Corporation and its $1 billion perpetual fund in 2018 is helping CHPs access capital for new developments, alongside state-based schemes.
Constraints on responding to the investment opportunity
While the new investment options are significant, the ability of housing providers to exploit them can be heavily constrained by the daily battle of managing assets effectively. CHPs remain highly focused on providing the best outcomes for their tenants, while getting the most out of their investment in housing stocks. And benchmarks like the National Regulatory Systems for Community Housing's tiering status keep providers focused on delivery.
Operational constraints include:
Limited funding and operating income
Access to capital funding and maintenance funding is often limited. Cashflow is restricted and providers must operate without sufficient cash reserves, while battling poor collection rates and restraint on rental increases. Keeping up with increasing operating costs is difficult.
Ensuring there is enough money to address the highest cost and risk components, while operating in a reactive environment can be challenging. Deciding where to spend capital is often an emotional and complex process.
In order to maintain housing in a condition which will allow property owners to deliver on their goal of providing safe, healthy and decent housing, property owners and managers need to ensure they're making use of properties' operating income as effectively as possible.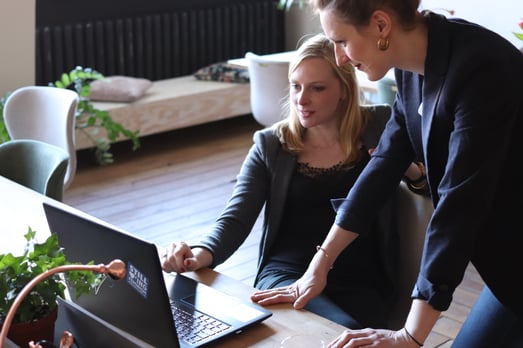 Overstretched resources
Working with limited operating income, organisations often minimise staff, by increasing the number of units property managers are required to manage outside of industry standards. This can have serious knock-on effects. Fewer staff members potentially means less time spent on-site, poorer tenant relationships, fewer and lower quality inspections, and less attention paid to following up on unpaid rents.

By stretching human resources in response to financial pressures, operations become increasingly reactive; far more time-consuming and expensive than establishing a well-defined, proactive operating process. As the building condition degrades, property manager stress increases and relationships with tenants can deteriorate. With a loss of mutual respect, collections can become even harder and violations increase. It can escalate into a negative downward spiral.
Less visibility

to asset status
It's common for building owners or managers to inspect properties only when tenants move in and out. This means that maintenance work relies on tenants calling in requests. While this is often required under their lease, many tenants will avoid calling for repairs and maintenance, either through inertia or because they want to avoid contact with management. In these cases, maintenance wouldn't be addressed until a tenant vacates the property.
Housing providers who do regular inspections have the confidence and knowledge of the condition of their properties, and the homes that their tenants are living in. Regularly assessing the condition of the property means required maintenance is noted and addressed. This reduces the risk of issues such as leaking, or electrical hazards escalating into additional expensive and dangerous damage to their property and health risks to their tenants.
Poorer maintenance skill sets and construction quality
Housing providers can struggle to find qualified maintenance staff to effectively manage their properties; limited funding for salaries mean they're less competitive in the jobs market. There are jobs training organizations that assist with training for construction employment; however limited training centers filter quality applicants into maintenance job trades. As construction projects often provide higher wages, gaining access to quality staff is a consistent challenge for a large percentage of providers.
Unaddressed maintenance issues create increased health risks
When maintenance is deferred, the quality of housing degrades. Issues include:
Water leaks creating mold, which triggers respiratory problems

Poorly managed lead paint and asbestos cause a variety of extremely serious health issues

The degrading condition of the housing reduces tenants' overarching sense of wellbeing and mental health.
This directly undermines the purpose of most housing providers and can also negatively impact the project itself; poorer living conditions can breed resentment between tenants and diminishes building a sense of community. Poor health can also result in lost work days, more constrained finances and therefore more unpaid rent.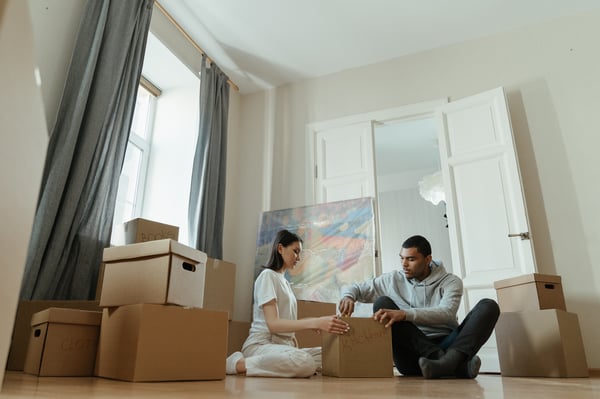 Less time to build relationships between tenants and build community
Time spent on repetitive work processes and reacting to urgent issues mean housing managers have little time to build relationships with tenants. Human interactions make the difference to people's experience – and the ongoing success of social housing projects. Friction between management and tenants also exponentially decreases staff and tenant retention, reduces the quality of portfolios, and limits growth rates and productivity.
A data driven world
More capital is one answer to these issues, as are improvements in operational efficiency. Both depend on having the right information in place so people can make the best possible decisions, from daily operational tasks through to strategic investment plans.
Housing providers need to be able access the right information, they need to be able understand what this information is telling them, and they need to be able to respond to those insights. Too many providers are hampered by a weak 'information foundation'. Information is stored in different software applications, and there is little to no sharing of data between these systems. Symptoms of this might include:
Difficulties in efficiently delivering maintenance programmes because it is hard to coordinate suppliers and connect with tenants (especially in complex locations like multi-story blocks).
Lack of accurate unit rate data, leading to an unclear view of current asset valuation and of ongoing maintenance requirements.
Limited ability to be responsive to particular groups e.g. without the information to accurately ascertain how many units available can be disability modified, it's hard to meet the needs of potential tenants with National Disability Insurance Scheme funding.
An inability to track state-mandated minimum rental quality standards by asset can impact tenant wellbeing, and make it hard to execute programmes like insulation improvements or renewable energy solutions.
Fundamentally, it means uncertainty around budget bids or investment cases for capital expenditure due to incomplete, inaccurate or simply poor-quality data about a portfolio. Qualitative and quantitative information about housing stock is essential, so that affordable housing providers ensure their chosen strategies are achieving the right outcomes. It's also crucial to securing investment capital.
Affordable housing is one of the great challenges of 2020's Australia. It's key to improving not just the housing situation of hundreds of thousands of Australians, but broader community impacts around welfare, crime, education and health. Government and the private sector show a willingness to invest, but affordable housing providers need to construct their investment cases on a solid foundation of information.
Graham Hill is Group Sales and Marketing Manager at SPM Assets, a provider of asset management information systems for affordable housing providers. He has over 20 years' experience in using information management to help organisations improve the efficiency of their operations.
[1] https://www.socialventures.com.au/assets/Housing-Perspective-web.pdf
[2] https://sia.govt.nz/assets/Uploads/Measuring-the-wellbeing-impacts-of-public-policy-social-housing.pdf
[4] https://thenewdaily.com.au/finance/superannuation/2020/02/07/super-funds-affordable-housing-2/
[5] https://probonoaustralia.com.au/news/2019/10/nab-tackles-social-housing-shortage-with-2-billion-pledge/